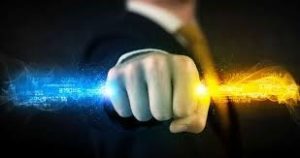 Trading made Easier: Binary Options are generally simpler to trade than
other instruments. This is because you only need to form a view on what direction
the price of the underlying asset will move. In comparison, traditional options also require you to form a view on the magnitude of any price movement.
Fast Outcome: Binary Options offer contracts with short term durations, from 60seconds to weekly. This provides the binary options trader with several investment opportunities during a day. It also offers flexibility as markets change over time.
Defined Risk: When trading forex, every time you enter into a trade, you risk the entire amount of money in your trading account. With binary options, your risk is always limited to the amount you committed to that specific trade
No fees: Unlike with other trading instruments, there are usually no fees or commissions attached to Binary Options. Brokers make their money from the percentage discrepancy between what they pay out on winning trades and what they collect from losing trades.
Multiple assets: A Binary Options trader can access multiple assets such as stocks, currencies, indices and commodities. A binary options trader can trade them whenever the markets are opened.