A 
forex signal is a suggestion for entering a trade on a currency pair, usually at a specific price and time. The signal is generated either by a human analyst or an automated forex robot supplied to a subscriber of the 
forex
 signal service. Due to the timely nature of signals, they are usually communicated via email, website, 
sms
, 
rss
, 
tweet
 or other relatively immediate method. One of the most easiest and fastest way to start seeing  profits  from  trading  the  Forex  markets  is  to follow the trade signals of an already profitable mt4 Indicator or from a successful trader. Learning  to  trade  on  your  own  can  be  very frustrating, time consuming and expensive… and most people  who  try,  never  become  consistently  profitable traders.  Forex signals are the solution.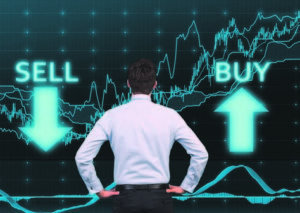 And while you do not have to spend years learning how to trade on
your own, you do have to have some fundamental understanding of how to use Forex signals properly and  what  to  expect.   This sarticle is  designed  to  provide  the  necessary  knowledge  and experience you need to succeed using Forex signals.
Firstly, Look For Forex Signals You Can Actually Trade Or Copy Accurately.There are two common ways to use Forex signals.  You can either trade them MANUALLY or you can trade them on AUTOPILOT using a Trade Copier.  We will address both ways of using Forex signals and the challenges you'll face with each so you can make an informed decision on how you want to trade the signals.
Manual Forex Signals:
Our flagship MT4 indicators provide signals on your MT4 platform. When you are going to trade signals manually, you need to be available to place and manage trades at the same time. The problem is you have to be available to trade at any time, day or night.  You need to glued to your smart phone waiting for a SMS messages or you computer waiting for an email alert.  Then you  must  have  your  trade  platforms  handy  so  you  can  perform  the  tasks  as  quickly  as possible. Our best mt4 indicators offer the possibility to trade with the trend or to trade reversals, with each opportunity giving highly solid forex signals.
Automated Forex Signals:

 
An obvious solution to the problem of not being able to trade the signals manually is to use a Trade Copier.  A trade copier lets you get the signals placed and managed on your trading account automatically.  When the signal provider does something on their trading platform, it is copied to your trading platform automatically. But while this sounds like to perfect solution, there are some challenges as well. As fate would have it, the challenges with automated trading are very similar to the challenges with manual trading.  It has to do with the kind of trading strategy behind the signals and the frequency of the trading.  Basically, it is very hard to use a trade copier with scalping or active day trading signals.
How to use Forex Signals:
When the signal provider performs an action on their platform, there is a slight delay in the trade copy process.  This small delay can lead to what is called "slippage".  Slippage is when you try to enter or close a trade at one price, but due to the delay in the trade copying or trading platform, the actual price the trade is entered or closed is different.  (Price "slipped" from the price you wanted to a slightly different price).
If  you  are  following  a  scalping  strategy  or  active  day  trading  strategy,  even slippage of a few pips can be enough to dramatically change your results.  Imagine the signal provider closed a trade with 4 pips profit, but due to slippage you only get 2 pips. That is a 50% difference in profits.  And this can really add up over time… and even make the signals unprofitable for the signals follower while profitable for the signals provider.
Even  when  using  a  trade  copier,  you  need  to  pay  attention  to  the  trading  system  and frequency of the trading.  Scalping and active day trading signals tend to get in and out of the market very quickly, and with lower pip numbers.  Following a system like this with a trade copier  means  slippage  can  have  a  dramatic  effect  on  your  profits  compared  to  the  signals provider.Stick with swing trading systems or other signals that go after a decent amount of pips per trade.  Remember, if you cannot get similar results to the Forex signals provider, it does notmatter how profitable the Forex signals appear to be.  Only YOUR results matter.  This is why it is important to stick with signals that you can actually trade properly, or use a Trade Copier with a system that allows you to trade the signals accurately.
CONCLUSION:
If you want to trade manually, visualize yourself trading the signals and make sure you can actually trade the signals in real life.  If manual trading is going to be difficult or require major lifestyle changes, you most likely will not stick with the trading for the long term.  Make sure you  can  easily  trade the signals for the highest  probability  of success.   (For Forex signals you can trade in less than 10 minutes a day, go to: Forex Investing Live). If  you  want  to  trade  on  autopilot  using  a  trade  copier,  check  the  trading  statistics.
1.  Is  the system behind the trading a scalping or active day trading system that takes a lot of tradesduring the day?
2.  Are the pip numbers on closed trades below 10-20 pips?  In either of these cases, if the answer is "yes", this might not be a system that is suitable for accurate trade copying.  (For Forex signals that can be copied with a trade copier accurately, and that we use to trade our LIVE accounts, go to: Forex Auto Trade Signals).